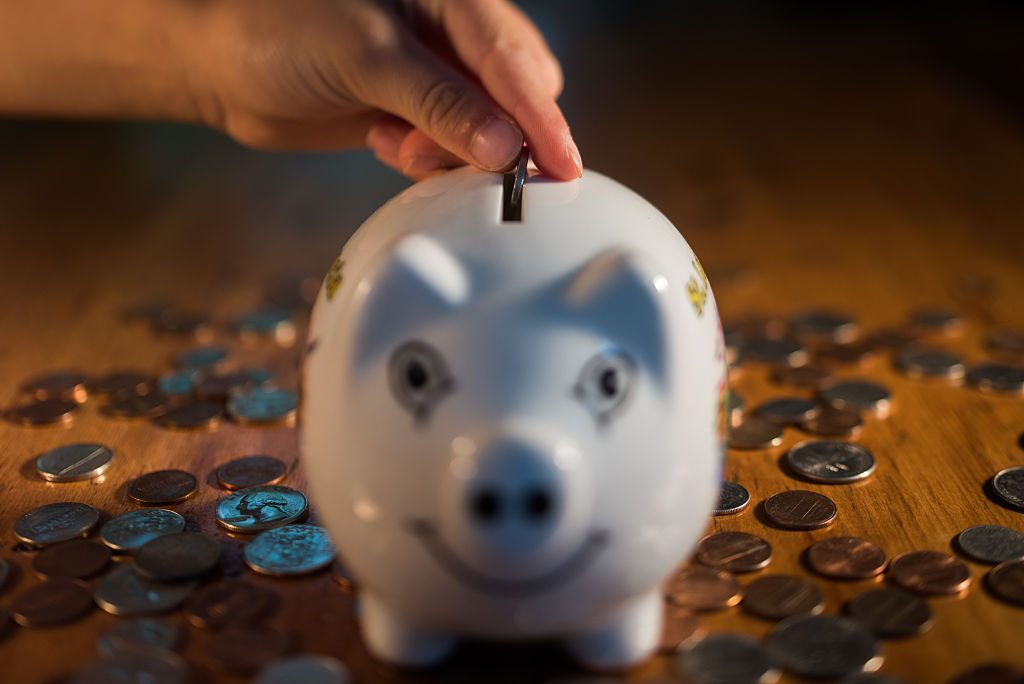 This is Bloomberg Opinion Today, an M&A frenzy of Bloomberg Opinion's opinions. Sign up here.
Today's Agenda
No Sudden Big Purchases Right Now
Recessions are hard on us all, but they're an especially rude awakening for kids just leaving college. I believe it was Rene Descartes who wrote, "Good luck using that philosophy degree now, buddy." You may think your education and staggering debt load make it imperative to jump onto your chosen career path right away. But if the museums are closed and Goldman Sachs isn't hiring art-history analysts right now, then you really should consider taking any sort of gainful employment you can find, writes Erin Lowry. Jobs not only give you money, which can be exchanged for food and shelter, but also provide valuable work experiences you can use in your later career.
Those of us lucky enough to have gainful employment but also high rent costs in now seemingly pointless cities might be tempted to take advantage of today's rock-bottom mortgage rates to buy houses in the suburbs. Teresa Ghilarducci warns this is a terrible idea now. You're buying at the top of the market, with little or no visibility about how long the recession will drag on, how much longer you'll keep your job or how long you can stand to be in the suburbs, where the pizza is often much worse.
If you're among the truly lucky people who have both their job and housing situations sorted, then you've probably been saving tons of cash in this pandemic. It turns out traveling, going to the gym and salon, eating at restaurants and buying work clothes really adds up. Who knew? Tyler Cowen suggests you find ways to actually spend some of that cash again. It might make you feel better, and it will help the economy.
Then again, some of your newfound frugality is probably worth keeping, writes Farnoosh Torabi. Eating and exercising at home and with family can also make you pretty happy, while saving cash for more interesting travel, whenever we can do that again.
Bonus Pandemic Self-Care Reading: We've discovered that skipping doctors' visits isn't always the end of the world, if it avoids risky and expensive overtreatment. — Faye Flam
Beware the Deal Bonanza
The year is 2220. Humanity's war for liberation from its AI overlords has entered its fifth decade, fought by starving mutants in irradiated cities under blood-red skies. It is a fantastic time, the world's M&A bankers agree, for some corporate deals.
Here in 2020, it is also a fantastic time for corporate deals. Many of them were announced today, making the stock market blubber with glee, because deals mean sad times go bye-bye! No more sad times! But deals get done in happy and sad times, Tara Lachapelle reminds us, and today's couplings aren't the kind you see when all is well.
Two were forced, including the biggest headline-grabber, Oracle's partnership to keep TikTok in the U.S. and sort-of satisfy President Donald Trump's demands it no longer be owned by a Chinese company. Old-growth business-software-maker Oracle owning teen-dance-video-server TikTok makes about as much sense as a peanut butter and broccoli pie. Microsoft, which had partnered with Walmart to make a similarly nonsensical competing bid for TikTok, is lucky to miss out on this "opportunity," writes Tim Culpan. The whole messy deal may not even happen because it's all just such a goat rodeo.
Meanwhile, chipmaker Nvidia's giant bid for U.K. chip designer Arm could make it an industry behemoth, writes Tae Kim. But it faces some high regulatory hurdles. And Arm was only available because its current owner, Masayoshi Son's SoftBank, is having a dark night of the soul.
Tara writes that the day's truly emblematic deal is one of the least splashy: Verizon is buying TracFone Wireless, a provider of prepaid phone plans, which will be in higher demand as the economy sinks deeper into sad times. At least the dealmakers will be happy.
Further Deal Analysis Reading:
Fed Stuck Between Congress and Hard Place
When the Federal Reserve meets this week to set policy, it may be tempted to mash the stimulus button again. The pandemic recovery seems to be stalling out, just as Congress is stalling on another relief package. But central bankers must consider whether the negative side effects are worth the benefits, writes Mohamed El-Erian, especially if more Fed action just makes Congress think it's OK to do less.
Maybe the best thing the Fed could do would be to give Congress a wish list of fiscal policies. Brian Chappatta asked economists for their suggestions. Popular choices included giving cash to state and local governments, unemployed people and public health initiatives.
Such ideas are in a bill the House passed eons ago, at which Senate Republicans have balked. The continuing stalemate over more fiscal relief, with the economy hanging in the balance, is a catastrophic political failure, writes Bloomberg's editorial board.
Telltale Charts
European data suggest school reopenings don't have to trigger new coronavirus waves, as long as they're done carefully, writes Lara Williams.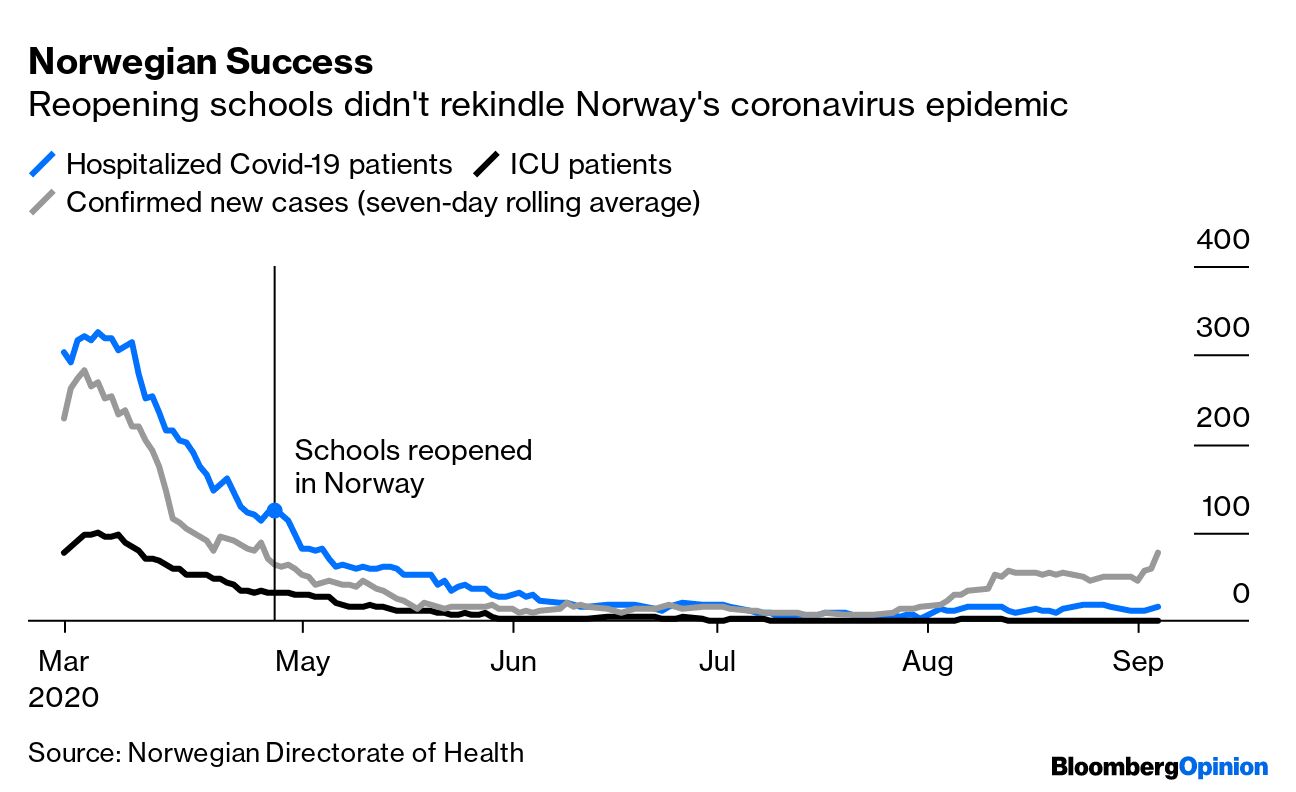 OPEC celebrates its 60th birthday in the most OPEC way possible: fighting over production quotas, writes Julian Lee.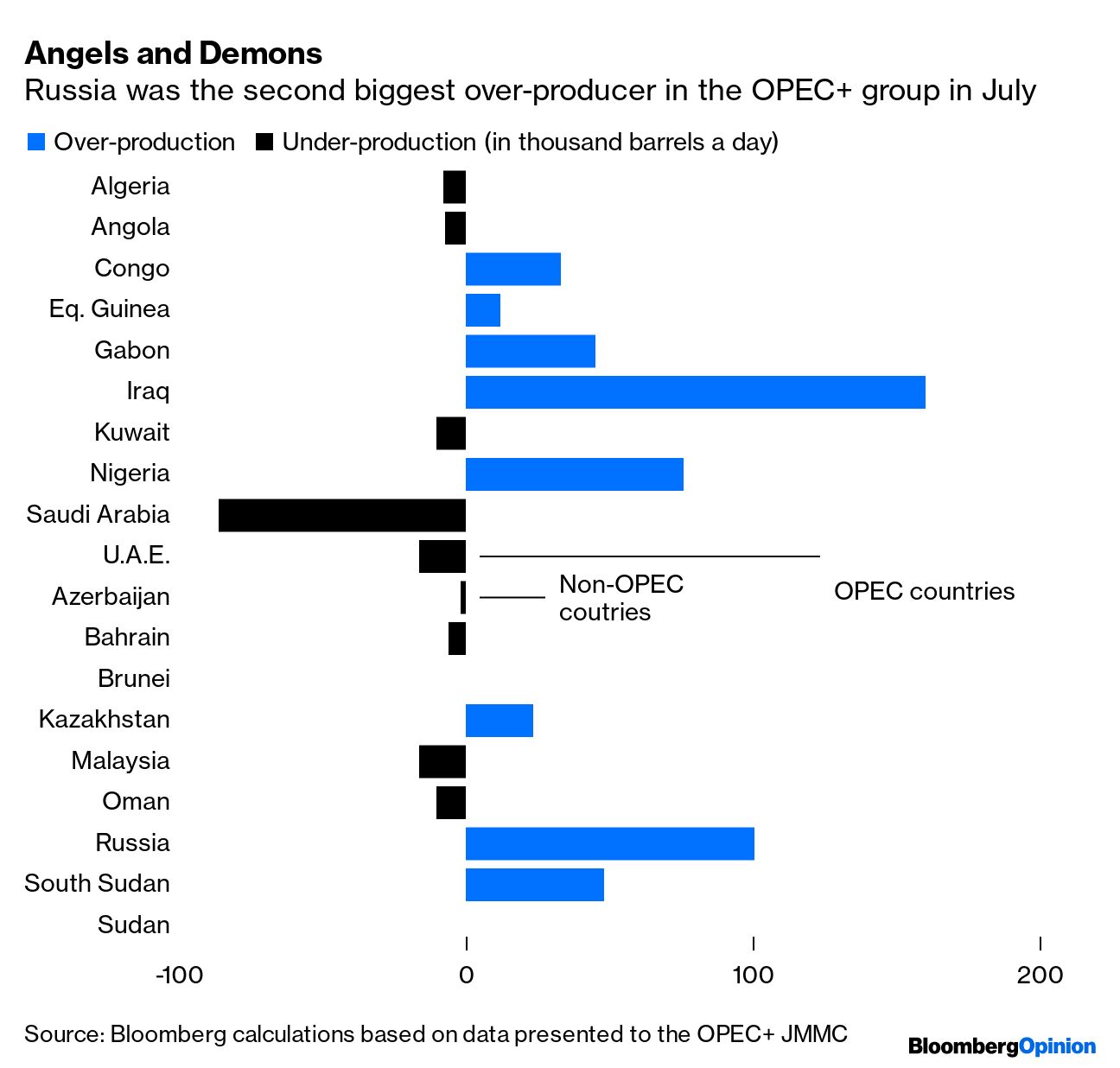 Further Reading
New York City is at a crossroads, with many expensive problems and not enough unity to solve them. — Tim O'Brien and Nir Kaissar
Germany's economy is sicker than it looks, with generous social welfare programs hiding structural problems. — Andreas Kluth
Tesla's boom times looks a lot like shale's, which didn't end well for shale. — Liam Denning
Trump ignoring wildfires for so long is bad policy and politics. — Jonathan Bernstein
Putin had to work harder than usual to win votes over the weekend. — Clara Ferreira Marques
ICYMI
Googling for gut symptoms predicts Covid-19 hot spots.
Trump says he wants a four-hour debate moderated by Joe Rogan.
Flying business class in a pandemic feels almost like flying economy.
Kickers
Area man collects 3,000 cameras. (h/t Mike Smedley)
Area geese adopt duck. (h/t Zoe DeStories)
Very old python doesn't need a male to reproduce. (h/t Alistair Lowe)
A toxic gas on Venus could be a sign of life.
Note: Please send cameras and complaints to Mark Gongloff at [email protected]
Sign up here and follow us on Twitter and Facebook.
To contact the editor responsible for this story:
Stacey Shick at [email protected]