The Colo. firm just sold 14% of its conglomerate based on an eye-popping valuation to keep up with rising cash burn and appetite to buy, buy, buy…
TIFIN just completed a very hot 2021-style capital raise in a very cold 2022 capital market because it's got the 2025 goods — a way for old-line asset managers to sell products as embedded data in coming "super apps."
Embedded data generated about $20 billion of revenue in 2020, but is expected to leap to $844 billion in revenue by 2026, according to Envestnet.
TINFIN raised $109 million in a Series D round at an $842 million valuation — nearly double the $447 million that the private shares commanded a year ago and 300% more than the $184 million value accorded 18 months ago.
TIFIN also announced that it had entered into a resource sharing agreement with InvestCloud, a design and software engineering company based in Los Angeles. 
Rob Heyvaert, founder and managing partner of InvestCloud owner Motive Partners, was added to TIFIN's board of directors. 
Assessing just how TIFIN, founded in 2918, is dazzling backers and strategic partners is no easy task.
Digital distribution
Jenny Johnson, President and CEO of Franklin Templeton, a participant in this funding round, expressed her view in a May 12 release. She called TIFIN's approach the future of product delivery.
"Wealth-tech and personalized advice are rapidly reshaping how financial solutions are delivered.
"As a strategic investor, we are excited to partner with TIFIN on developing cutting edge digital solutions powered by a wide range of investment strategies, sophisticated algorithms and scalable technology," she said.
TIFIN has already signed on 30 investment managers to help them with virtual shelf space to distribute over 60 investment funds on its platform with this data-hosts-product approach, Nair adds in the letter.
"This allows TIFIN to play an integral role in helping the investment management industry shift towards digital distribution of their investment products and solutions."
Embedded finance
RIABiz queries sent to several of the top analysts in the industry yielded a series of virtual shoulder shrugs. The company is keeping a tight lid on its doings — and its futuristic pointy-headed stuff, they said.
"It's hard for you to get the head around, because it's completely different from what we're doing, today," says Larry Shumbres, who was CEO of Totum Risk when TIFIN bought it. "When I would talk to Vinay [Nair, CEO of TIFIN]. I was talking current trends and he was looking way out."
Yet it's no secret that it is cooking API, AI, data and investment products into an "embedded finance" stew whose deliverable is so promising it may encourage higher risk tolerance.
Envestnet-Yodlee is another firm with grand data designs. Its former CEO, Anil Arora, is now wealth president at TIFIN. See: Anil Arora resigns from Envestnet board the same day as his new company gets backing at an eye-popping valuation
Embedded finance was the hot topic at Envestnet's recent national conference in Charlotte, N.C., May 11 and 12.  
Dani Fava spelled it out well to ThinkAdvisor; she said her firm in on the verge of unveiling its own embedded finance offerings.
The offering reacts in part to the fact that the average consumer has 80 apps and that those will necessarily get consolidated, she said. 
"We're about to enter into an era of the super app. We're going to see apps where we can do literally everything, including all of our financial services decisions in one place."
For Envestnet's services and products to get sold as intel-inside of supermarket apps, they will need to take the form of embeddable data. See: Fresh off buying Totum and selling 55ip, TIFIN loads up on capital — and brand credibility — with three new big-name investors
Model portfolios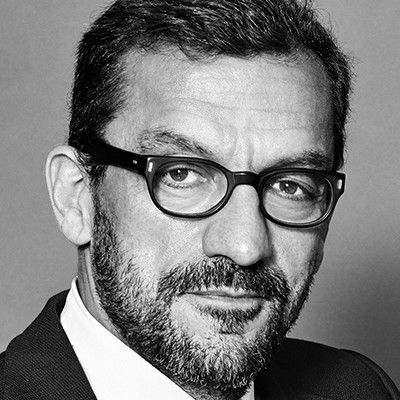 TIFIN has picked up on the embedding lingo.
It's "an approach we call 'embedded investments' – where investment management products are hosted within the software and APIs used by financial advisors and other trusted intermediaries," writes Dr. Vinay Nair, Founder and CEO of TIFIN in a Jan. 3 letter. 
For now TIFIN revenues rely largely on pay-for-promotion arrangements with companies like Franklin Templeton, which is trying to gain greater distribution of its mutual funds and ETFs.
"A majority of the revenues are coming from asset managers that are sponsoring funds on the software that allows them to drive awareness and attention for their products," he writes.
"The focus is now on expanding from just fund sponsorships to model portfolio sponsorships and the ability to execute the trading of investment proposals generated directly through TIFIN."
It's like the way supermarkets put certain items near the store cashiers except its now being done in the app and website world, she explained, as reported by ThinkAdvisor.
Grand prize
Heyvaert, the newest board member, made news last year when he bought InvestCloud on behalf of Motive. He says he is bringing more than cash to this investment. See: InvestCloud — long tagged an 'Envestnet killer' — sold at $1-billion valuation level, gets added to Tegra118, but some say, not so fast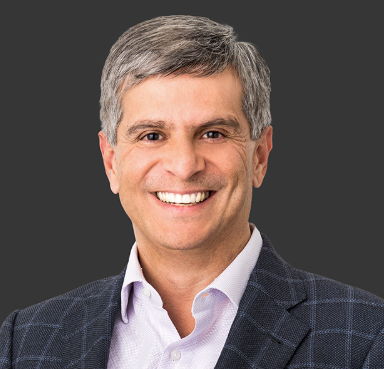 "Our team of Investors, Operators and Innovators look forward to partnering with Vinay and the talented TIFIN team to deliver the next generation of financial technology infrastructure," said Heyvaert in the release. 
Nair returned the compliment in the release. "We look forward to working with them and learning from their globally recognized expertise and connectivity in our space," he said. 
All this dealmaking, financial engineering and artificial intelligence engineering is leading to a very grand prize, said Nair in an interview with TechCrunch after the news was released.
"We believe we can be the single largest data platform for the world of wealth and investments," he said.
Fleeting opportunity
TIFIN, owner of Totum Risk, has 300 staffers, today, up from 150 in October. Its products flow through a network of about 3,000 financial advisors, Nair added in the interview. See: Tifin Group buys Totum Risk with fresh ideas of how to take on Aaron Klein's Riskalyze
Yet, the urgency to grow and grow now is real, Nair told TechCrunch. The downmarkets may represent a fleeting opportunity to break investor inertia and invest digitally.
"We think it will help us because in some ways digital distribution gets more funding relative to traditional distribution in these times because it's more productive.
"If you look, people spent more on Amazon, not less, during the dot-com crisis. So in some ways, we think this would be the first time asset management will see that shift," Nair said.
New acquisitions 
TIFIN also has a consumer strategy that it bolstered with a May 3 acquisitions of All Star Charts, Inc. and INO.com, Inc. Both are also part of an effort to go big and dominate, said Ian Rosen, general manager of Financial Answers at TIFIN in the release.
"We are developing the largest pool of first party retail investor intelligence available anywhere, and our superior understanding of this community will allow us to help investors, advisors, and asset managers achieve better outcomes."
Whether the approach will succeed is unclear but it's no mystery why it's attracting big backers.
"If you have technology and you're running in the right direection of future trends, there's a lot of money out there," Shumbres says.